NORTH SYRACUSE EDUCATION ASSOCIATION
210 South Main Street, North Syracuse 13212
Telephone 458- 5562 / Fax 458-2006
Welcome to the NSEA Website
We are a professional organization representing 756 teachers, 161 TAs and 599 retirees. Visit our website to stay informed about current Union and professional issues. Also, we hope you will find the links, calendar, and membership information useful.
FYI - If you are interested, look for the NSEA Member Group Page on Facebook (this is not a link - yet )
We need you to jump in and participate in NSEA initiatives!
. Contact your legislator through the NYSUT website at the MAC(member action center) - concerning Bill #6594 which has to do with testing concerns.
. May 21st - get out and vote for school budgets
. June 8th - bus trip to Albany for public education rally
. Continue to attend Board meetings
There are two new files at the bottom of this page-
1.School Budget Vote
2. Sample Post Card/ Palm Card
STAY INFORMED - Our site is updated monthly. Check out all the tabs frequently to make yourself a well informed NSEA member!!
See Member Information page: NSEA sponsored events.
May 29th - Retirees' Reception RSVP to the NSEA office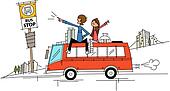 . June 8th - Albany Rally - gather colleagues, spouses, and friends for a bus ride to Albany to show your support for public education! This is our Wisconsin Moment!!!!
PLEASE - GO TO Must Read tab!!!! - it has very important, current topics that all staff should read such as Budget info.,the latest NY State Teaching Standards, new teacher evaluation model, and talking about your contract in a tough economy.
Carolyn Gross and Sue Ricca Website coordinators
Site last updated 5/20 /13

NEED HELP DOWNLOADING:
| | |
| --- | --- |
| | pdf file: You need Adobe Acrobat Reader (version 7 or higher) to view this file. Download the free Adobe Acrobat Reader for PC or Macintosh. |
| | docx file: You need the Microsoft Word program, a free Microsoft Word viewer, or a program that can import Word files in order to view this file. To learn more about the free Microsoft Word Viewer, visit the the Microsoft Office Compatibility Pack. |

WELCOME to the NSEA WEBSITE